This is an archived article and the information in the article may be outdated. Please look at the time stamp on the story to see when it was last updated.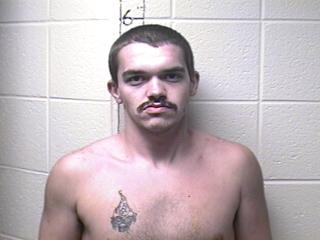 The combination of chocolate and peanut butter is one that many people find irresistible, but for one Kentucky man it proved criminal.
According to a Smoking Gun report, Andrew Toothman, 22, was taken into custody on Thursday night after being found inside a Kentucky supermarket naked while covered in chocolate and peanut butter.
The Smoking Gun  report says that in addition to the chocolate and peanut butter, Toothman was wearing a pair of black boots. Police allege Toothman also spread peanut butter and chocolate all over the supermarket's floor and the store manager's office.
In addition to smearing the peanut butter and chocolate about himself and the store, the Smoking Gun report claims that Toothman also smeared the cold remedy NyQuil on the store's floor. He allegedly spelled out the word "Sorry" with the liquid, according to the arrest report.
Officials at the Letcher County jail tell Fox 8 News that Toothman is currently being held on single counts of burglary and criminal mischief and two counts of indecent exposure.  His bond has been set at $25,000.
Officials at the Letcher County jail did not provide information on when Toothman's initial court appearance would take place.