This is an archived article and the information in the article may be outdated. Please look at the time stamp on the story to see when it was last updated.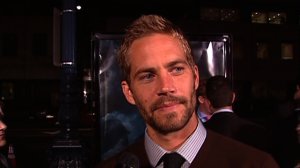 "Promise me; no more daredevil stuff."
Those words reportedly some of the last that Paul Walker's dad said to his son before he was killed in a car crash on Saturday afternoon, according to E! News.
Paul Walker, Sr. revealed his final words to his son when he sat down with E!
Paul Sr. told E! that Paul said "OK" after their conversation.
Walker's dad also revealed that Paul wasn't always comfortable with all the fame surrounding him.
The 40-year-old actor died after the car he was riding in crashed and burst into flames.