This is an archived article and the information in the article may be outdated. Please look at the time stamp on the story to see when it was last updated.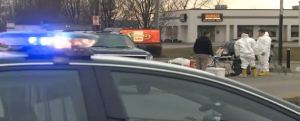 PARMA, Ohio — Police in Parma closed a stretch of Snow Road Monday morning while they investigated a meth lab inside a vehicle.
Both the eastbound and westbound lanes were closed for a time between Woolman Court and Chevrolet Boulevard but have since reopened.
The car was pulled over around 3 a.m. Monday. Police said they found drugs in the car and then various components and chemicals used to make meth were found in the trunk of the car.
The 43-year-old man driving the car was arrested and charges are pending.