This is an archived article and the information in the article may be outdated. Please look at the time stamp on the story to see when it was last updated.
PARMA, Ohio– The Parma Police Department released new details in a shooting that left a Parma Heights officer injured and a suspect dead.
It happened during a traffic stop at the corner of Stumph and Huffman roads in Parma Wednesday evening.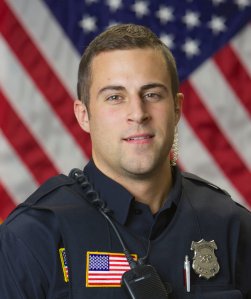 Parma Heights Police Detective Luke Berry was shot in the leg while assisting Parma Police Officer Peter Shepetiak. The two officers returned fire on the suspect, 29-year-old Jonathon Legg, according to police.
Legg was shot several times and taken to UH Parma Medical Center. He was pronounced dead.
Berry was taken to MetroHealth Medical Center, where he is recovering. Parma Heights police said the four-year veteran suffered a shattered femur and fractured kneecap. The bullet missed two major arteries, but he is expected to make a full recovery.
Shepetiak, a six-year veteran assigned to the traffic unit, was also injured during the incident.
Parma police and the Ohio Bureau of Criminal Investigation continue to work to reconstruct the events that led to the shooting.
Both officers were placed on administrative leave.