This is an archived article and the information in the article may be outdated. Please look at the time stamp on the story to see when it was last updated.
BRIMFIELD, Ohio — Brimfield Police Chief David Oliver has never shied away from speaking his mind.
His posts on the Brimfield Police Department Facebook page attracted national attention.
Now, he'll share some of those posts in a new book.
*To read more about Chief Oliver click here
"I am pleased and very humbled to announce we signed a book contract with Gray and Company Publishing, from Cleveland, Ohio," Oliver wrote on the department's Facebook page. "We have had several conversations with David Gray, the president of the company and I was impressed with both his character and honesty."
"There were a few publishers who made contact with us. We like Mr. Gray and his staff… they are more "local" than those fast talking fellas from the two coasts," Oliver wrote.
Oliver said the book will be about the Brimfield Police Department and its Facebook page. The Facebook page has more than 76,000 "likes."
He said proceeds will benefit The Chief Oliver Foundation which distributes funds to the Brimfield Police Department programs like "Shop with a Cop."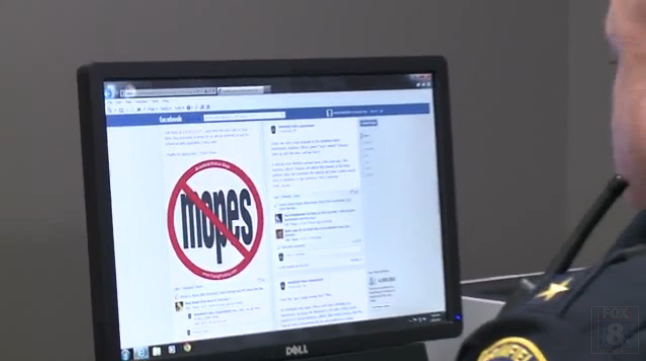 The title of the book will be "No Mopes Allowed."
"A mope is our definition for a criminal," Oliver told Fox 8 News back in January. "How we define it is it's a person who leeches off of society and is engaged generally in criminal conduct."