This is an archived article and the information in the article may be outdated. Please look at the time stamp on the story to see when it was last updated.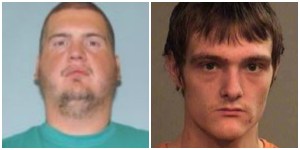 STRASBURG,Ohio – An arrest has been made in the abduction and murders of Doyle, 88, and Lillian Chumney, 79, who went missing after their daughter found their Strasburg home ransacked and their car missing on Jan. 21.
Jeffery Craig Stewart, 21, was arrested and charged with murder while police are still searching for Robert R. Clark, 29, who was implicated by a statement made from Stewart, according to the Tuscarawas County Sheriff's Office.
Police have issued a warrant for Clark's arrest and insist anyone who comes in contact with him, should call police and not intervene as he is believed to be dangerous.
Stewart was identified by the public after police asked for help finding the man in a surveillance photo.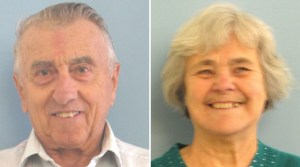 Just two days after they were reported missing from their home, the couple was found inside their burned car in Bakersville.
A task force was assembled to help investigate the crime with members from the Attorney General's Bureau of Criminal Investigation, Coshocton County Sheriff's Office, Strasburg Police Department, Tuscarawas County Sheriff's Office, Coshocton County Prosecutor's Office, Tuscarawas County Prosecutor's Office, and the Coshocton County Coroner's Office.
Stay with Fox 8 and Fox8.com for more on this story.
**Read more on Doyle and Lillian here**