This is an archived article and the information in the article may be outdated. Please look at the time stamp on the story to see when it was last updated.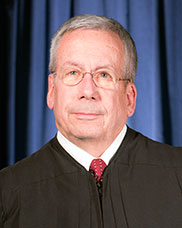 CLEVELAND–  Ohio Supreme Court Justice Bill O'Neill posted to his Facebook page about his past sexual exploits on Friday.
The justice, who recently announced he's running for governor, said it was in response to the sexual misconduct allegations against Sen. Al Franken, a Democrat from Minnesota.
O'Neill confirmed to FOX 8 News he wrote the post, in which he claims to have been intimate with about 50 women.
"Now can we get back to discussing legalizing marijuana and opening the state hospital network to combat the opioid crisis. I am sooooo disappointed by this national feeding frenzy about sexual indiscretions decades ago," he said on Facebook.
Ohio Supreme Court Chief Justice Maureen O'Connor issued the following statement:
"I condemn in no uncertain terms Justice O'Neill's Facebook post. No words can convey my shock.This gross disrespect for women shakes the public's confidence in the integrity of the judiciary."
O'Neill became an Ohio Supreme Court Justice in 2013. Before that, served on the Eleventh District Court of Appeals from 1997 until 2007. He's a registered nurse, a former Army officer and father of four.