This is an archived article and the information in the article may be outdated. Please look at the time stamp on the story to see when it was last updated.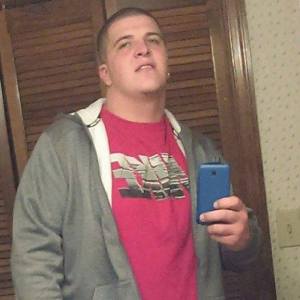 March 4 UPDATE: Andrew Dale Marcum is now in police custody. Read more on the story here.
HAMILTON, Ohio- A man commented on his own wanted poster on the Butler County Sheriff's Office Facebook page.
On Monday, the sheriff's office posted photos and information on Andrew Dale Marcum, of Lemon Township, in hopes of arresting him. The 21-year-old is accused of safe cracking, abduction, assault and domestic violence.
Hours after being featured as the warrant of the week, Marcum commented on the sheriff's office post.
"I ain't tripping half of them don't even know me," Marcum wrote. It's not clear what that means.
"Andrew Marcum- If you could stop by the Sheriff's Office, that'd be great," the Butler County Sheriff's Office replied.
Hundreds of others, including the police association for neighboring Hamilton County, joined the conversation.
"Andrew Marcum please stay in Butler County… thanks for your cooperation," the Hamilton County Police Association said.
Anyone with information on Marcum should call the Butler County Sheriff's Office at 513-785-1258. Do not approach the suspect if you see him.