This is an archived article and the information in the article may be outdated. Please look at the time stamp on the story to see when it was last updated.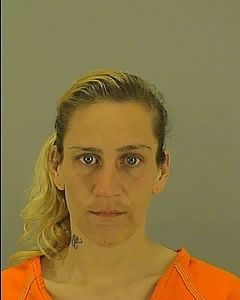 AKRON, Ohio — A woman allegedly convinced a developmentally disabled man she was his girlfriend in order to steal money from him.
According to the Summit County Sheriff's Office, she did so by pretending to be developmentally disabled herself.
A spokesperson said Carol Hulett, 36, first learned of the 60-year-old alleged victim when her husband encountered him on a bus in Akron.
Hulett is accused of riding the bus using the alias Emily Parker to obtain financial information from the man.
On paydays, she would go with him to cash his checks and would be given a portion of the money, the sheriff's office said.
The man's family became suspicious when he went to meet Hulett and took all of his banking information with him.
They reported their concerns and a Summit County sheriff's detective was notified on Feb. 1.
The detective tracked Hulett down during a traffic stop and she admitted to the theft, saying her goal was to empty the man's bank accounts, the sheriff's office said.
Hulett was arrested and charged with theft from the developmentally disabled.  She was booked into the Summit County Jail.
Additional charges are pending.