This is an archived article and the information in the article may be outdated. Please look at the time stamp on the story to see when it was last updated.
EAST CLEVELAND, Ohio– The East Cleveland Police Department released new information on Tuesday on the house explosion in East Cleveland that killed one person.
The blast happened Sunday afternoon at 1067 East 125th St.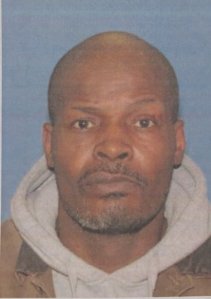 East Cleveland Cmdr. Scott Gardner said four people were stripping the house for scrap. They took several loads to scrap yards and gas accumulated in the house.
The State Division of Fire Marshal said investigators believe the group tampered with gas lines inside the home, which caused the explosion. The source of ignition has not been released and Gardner stressed this was not an issue with Dominion Energy.
Of the four suspects, a woman was killed and a man was severely injured. The Cuyahoga County Medical Examiner's Office has not identified the deceased. The man remains at MetroHealth Medical Center in critical condition and authorities have not been able to speak with him.
Police have the driver in custody and are looking for Christopher Glenn, 50, of Cleveland. Gardner said their first priority is his safety since he may have been injured in the explosion.
Investigators spoke with a woman, who was previously considered a person of interest. She was released without charges.
The explosion destroyed one house, left five uninhabitable and damaged about a hundred more. The American Red Cross is assisting those victims.
The State Division of Fire Marshal is offering a $5,000 reward and Crime Stoppers of Cuyahoga County is offering $2,500 for information in this case. You can call Crime Stoppers at 216-252-7463 with tips.
Continuing coverage of this story here