This is an archived article and the information in the article may be outdated. Please look at the time stamp on the story to see when it was last updated.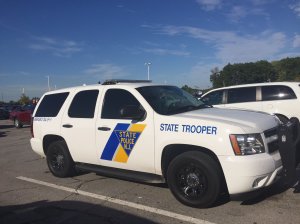 ELYRIA, Ohio-- Law enforcement officers traveled from Canada and 29 states, including New York, Louisiana, Utah, Michigan, North Carolina and Kentucky, to Lorain County Wednesday to pay their respects to fallen Ohio State Highway Patrol Trooper Kenneth Velez.
The 48-year-old father of three was struck and killed by a vehicle along Interstate 90 west on Sept. 15 while working traffic enforcement.
Calling hours were held inside the Lorain County Community College Ewing Center in Elyria, where rows of cruisers were parked outside.
New Jersey State Police Sgt. Joseph Torres didn't know Velez, but understands the pain everyone's feeling.
"We lost troopers last year, two in six months and the support from other officers  from out of state helps out a lot."
Velez was a trooper for more than two decades and lived in Lorain County his entire life.
Hundreds from the community also came out to support his three surviving children and to console each other.
"He was like a son to me," said a tearful Betty Cruz. " And the best moment of my life was when I went to see him become a state highway patrolman... It was the best moment of my life."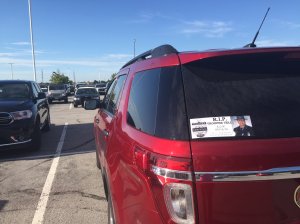 Many people wore T-shirts with Velez's picture and others displayed bumper stickers with his badge number.
Several nearby businesses hung signs in his honor and others lined Abbe Road with flags.
Potentially thousands are expected Thursday for the funeral inside the Ewing Field House at 10 a.m. and along the 6-mile procession route to Calvary Cemetery on North Ridge Road. Trooper Velez where be privately laid to rest after an emotional end of watch ceremony.