This is an archived article and the information in the article may be outdated. Please look at the time stamp on the story to see when it was last updated.
SNELLVILLE, Ga. — Authorities on Monday shot and killed the suspected shooter in the weekend slaying of a suburban Atlanta police officer, the department said in a tweet.
Officers fatally wounded Tafahree Maynard during an attempt to apprehend him, Gwinnett County Police Chief Butch Ayers told reporters.
"The danger to the community is over," Ayers said, explaining there were no more suspects in the officer's death.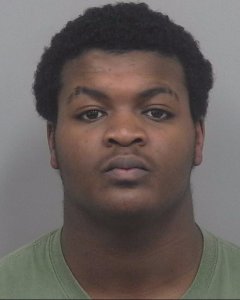 Maynard, 18, had been charged with aggravated assault and felony murder in the Saturday afternoon killing of Officer Antwan Toney near Snellville, east of Atlanta, authorities said.
After receiving a tip about 3 a.m. ET Monday, between 75 and 90 officers helped set up a perimeter in the Snellville area, not far from where Toney was killed. Once the cordon was established, they began knocking on doors, conducting interviews and searching sheds and structures in the area, the chief said.
After searching a home, two officers found a closed, wooden shed behind the house. When they opened it, they saw someone inside, Ayers said. They identified the person as Maynard, who had one of his hands behind his back, he said.
"Mr. Maynard was issued verbal commands. He failed to comply with those verbal commands," Ayers said.
One of the officers deployed his Taser, and Maynard revealed a lawnmower blade that he had hidden behind his back, Ayers said. The second officer, who was standing about 5 or 6 feet away from Maynard, opened fire, killing him at the scene, he said.
It was not clear whether the homeowner knew Maynard was in the shed, but Ayers said his officers would charge anyone who aided Maynard during his time as a fugitive.
Toney's killing remains under investigation, and the Georgia Bureau of Investigation will conduct a probe into Maynard's shooting, Ayers said.
A few hours before news of Maynard's death surfaced, Gwinnett County Police tweeted that there had been a "credible sighting" of Maynard in Snellville sometime late Sunday or early Monday.
A second suspect, Isaiah Pretlow, 19, was previously arrested and charged with aggravated assault, police said.
Toney, 30, was responding to an anonymous 911 call reporting a suspicious vehicle parked near Shiloh Middle School when he was killed, Ayers said. The caller suspected the vehicle's occupants were smoking marijuana.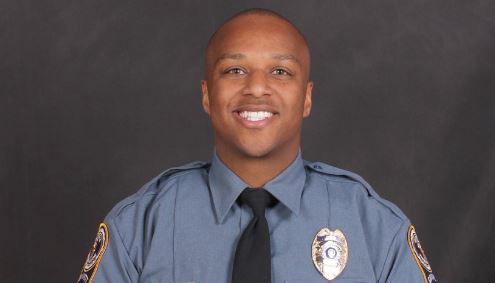 Ayers said there was a third person in the vehicle with Maynard and Pretlow, but that person has not been identified and is not facing any charges, said Cpl. Michele Pihera, spokeswoman for Gwinnett County Police.
Ayers said he was 100% certain it was Maynard who killed Toney before fleeing on foot. His confidence was based on evidence, as well as interviews with Pretlow and the third person.
After the shooting, investigators found marijuana and four firearms in the car, the chief said.
"What prompted Mr. Maynard, the suspect, to fire, I'm not sure we'll ever know, but the fact of the matter is Officer Toney never had the chance to verbally engage with the suspects or the occupants of the car, and the deadly shots were fired from inside through a closed window," Ayers said.