This is an archived article and the information in the article may be outdated. Please look at the time stamp on the story to see when it was last updated.
NORTH RIDGEVILLE, Ohio -- Police and emergency workers rescued a man who was trapped in his wrecked vehicle for several hours overnight.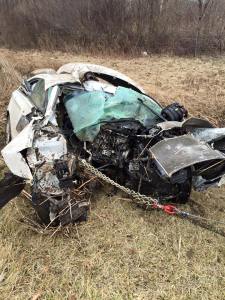 Police tell Fox 8 the crash happened around 2 a.m., when the driver of the vehicle drove off state Route 10 and into a wooded area.
The man, identified as Moussa Saliba, 25, of Lakewood, told officials he was was unable to get out of the car.
Police say they found the man after a truck  driver spotted his vehicle as he drove by and notified emergency responders at around 7:30 a.m.
A medical helicopter was sent to the scene around 8 a.m.
Police say the man is alive and talking.  His injuries are unknown.