This is an archived article and the information in the article may be outdated. Please look at the time stamp on the story to see when it was last updated.
WARREN, Ohio — The non-custodial father accused of kidnapping his two-month-old son entered a not guilty plea in court Friday.
Police issued an Amber Alert Thursday afternoon, after 20-year-old James Stennett allegedly interfered with custody and took the infant from a home on Hazelwood Avenue in Warren.
Authorities believed Stennett had the potential to be extremely violent.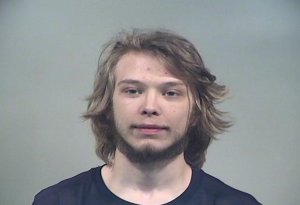 Two-month-old Jasper Stennett was located later that evening and has since been reunited with his family.
After hours of searching, police found and arrested Stennett Thursday night without incident at an apartment on Berkshire Drive, SE in Warren.
Stennett faces charges of domestic violence and interfering with custody.
His arraignment was held in Warren Municipal Court at 1 p.m. Friday.  Stennett entered into a not guilty plea and requested a public defender.
He was released and ordered to be evaluated.
His bond hearing is scheduled for Tuesday, April 23 at 1:30 p.m.