This is an archived article and the information in the article may be outdated. Please look at the time stamp on the story to see when it was last updated.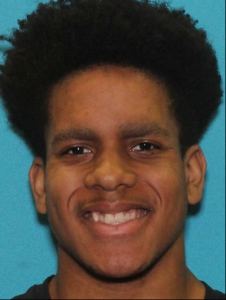 UPDATE: The teen was safely located.
NEWBURGH HEIGHTS, Ohio — Newburgh Heights police are looking for a missing teen.
Police are searching for the 15-year-old, who is possibly with 19-year-old man who may try to leave the state with her.
Investigators said the teen was chatting online with a man named "Jalen" who drove to Ohio and "may have later picked up her up leaving her home."
Police have identified the suspect has Jalen Lavante Williams of Mt. Holly, North Carolina.  He is reportedly 5'9″ tall and has black hair and brown eyes.
He is driving a gold 2016 Hyundai Elantra with North Carolina license plate PLK4352, police report.
Police have filed criminal charges of interference with custody against Williams and have issued a warrant for his arrest.