This is an archived article and the information in the article may be outdated. Please look at the time stamp on the story to see when it was last updated.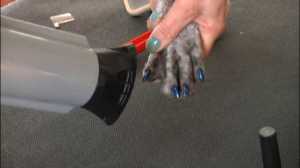 CLIFTON, Colo. (KKCO) -- Forget bling, extensions and temporary tattoos for humans.
This holiday season, pet owners are primping and pampering their dogs!
The owner of Paw Prints Grooming in Clifton, Colo., says she was inspired by a trend on the East Coast of "bedazzling" dogs.
She paints their nails, offers feather extensions -- even gives them temporary tattoos and highlights.
All the products she uses are animal safe, and the designs aren't limited to dogs: cats can get work done, too.
For much more on this story, click here.