This is an archived article and the information in the article may be outdated. Please look at the time stamp on the story to see when it was last updated.
MONTVILLE, Ohio - The Montville Police Department released more information Monday related to a standoff Sunday where a man was found dead and another woman was shot in the head and later died.
The Medina County SWAT team found the man, identified Monday as Shawn Guillereault, dead after a three-hour standoff.
Police said a 17-year-old girl ran to a McDonald's on Wooster Pike Road Sunday for help. Police said the girl stated she was assaulted at a home on Stockbridge Drive. Police on Monday said Guillereault tried to sexually assault the girl.
They said the girl's actions were heroic and may have saved lives, as there was also a 15-year-old and a 12-year-old in the home at the time.
When officers arrived at the home, a woman, identified Monday as Rachel Azbell, was located in the garage with a gunshot wound to the head. Police earlier said she was fighting for her life at a hospital.  Medina County Coroner Lisa Deranek said Azbell was on life support and donated her organs. She was shot "near execution style."
Later Monday, police said Azbell passed away.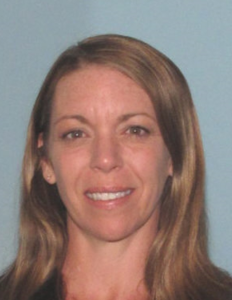 When police arrived at the home Sunday, they said a standoff ensued where several hours later, Guillereault was found dead. Dr. Deranek said Guillereault took his own life.
Police said Azbell and Guillereault were dating for about seven years and lived together.