This is an archived article and the information in the article may be outdated. Please look at the time stamp on the story to see when it was last updated.
NEW SPRINGFIELD, Ohio — Fall isn't here yet, but a unique corn maze has already taken shape in Columbiana County.
Maze Craze in Columbiana County shared a photo of its Peter Pan-themed maze on Facebook Sunday.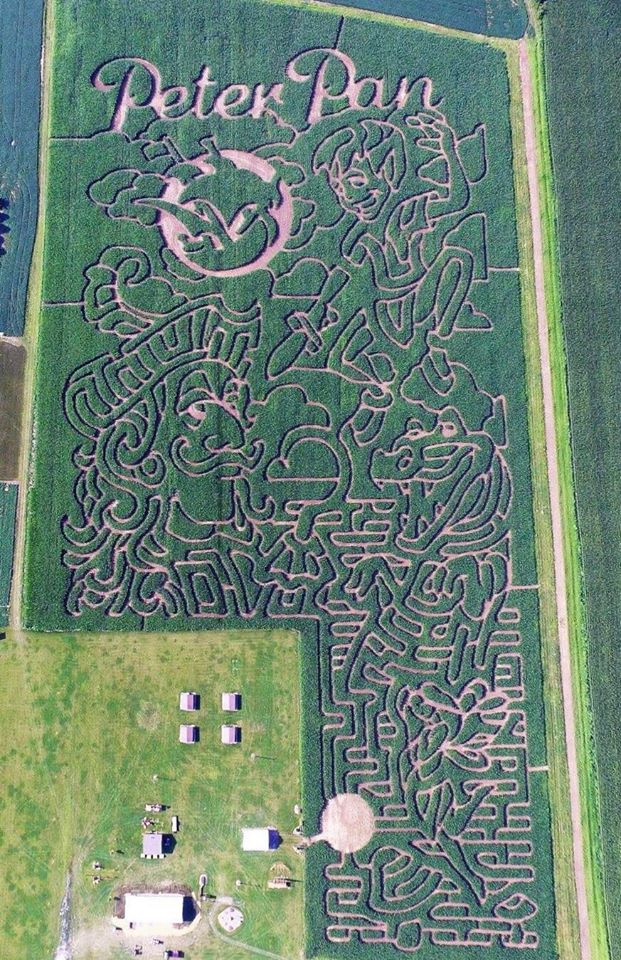 The intricate maze includes Peter Pan, Captain Hook and even Tick-Tock the crocodile.
Last year's maze was Beauty and the Beast-themed.
According to Maze Craze's website, the owners plant their own corn. Then, a company called MazePlay, designs and cuts the maze.
Think you'll get lost? Don't worry: there are 'corn cops' throughout!
"They are trained to only help you when you say "I GIVE UP", then they will show you the correct way to continue through the maze. You will get a map upon admission that will help you complete each maze. There are also exits throughout the different mazes that will lead you the perimeter of the cornfield and you can follow the signs to reach the courtyard," according to the website.
The maze opens on Sept. 14.
For more, click here.