This is an archived article and the information in the article may be outdated. Please look at the time stamp on the story to see when it was last updated.
RICHFIELD, Ohio – A neighborhood is shaken after a boy said a stranger tried to grab him off the street.
Today, Richfield Police Department released a composite sketch of the suspect, hoping that people will come forward with more information.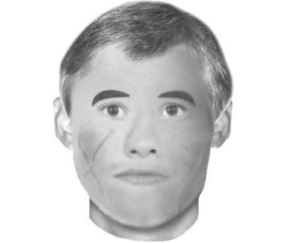 Lt. Joe Davis said the incident happened around noon on Friday, June 7, when a boy says a man approached him, asking if he needed a ride home.
The 11-year-old refused to get in the car, described as a small gray four-door passenger vehicle with dark tinted windows. This happened near the Glencairn Forest and The Woods residential complexes.
"The suspect reached for the young man, briefly got ahold of him," Davis said. "The young man was able to get free and ran the balance of the way toward his home."
The boy was not harmed during the struggle. He was able to get a good look at his alleged abductor.
He's described as:
- A white man
- Age 40 to 50
- Has large scar on right cheek
- Has salt-and-pepper colored hair
- Appears physically fit
- Is Unshaven
- Wearing a black short-sleeved shirt, black or dark-colored jeans and white tennis shoes.
"He's appears to be fine," Davis said, describing the boy. "He's a very astute young man. He did a very nice job of giving us a good description to work from, a good base description; and now our job is to investigate and we have several leads on this that we're following up with at this time."
Anyone with information on the case is urged to contact the Richfield Police Department at (330) 659-9500.