This is an archived article and the information in the article may be outdated. Please look at the time stamp on the story to see when it was last updated.
WOOSTER, Ohio -- The man accused of killing a 9-year-old Smithville girl whose body was found in a dumpster was arraigned on a single aggravated murder charge Monday morning.
Bond for Jerrod Metsker, 24, was set at $1 million and a public defender will be assigned to him.
He was arrested Sunday afternoon.
Reann Murphy had been outside at her mobile home park playing with friends.
The last time anyone remembers seeing her was around 5:30 p.m. Saturday.
Five hours later a Wayne County sheriff's deputy found Reann's body in a dumpster on the property.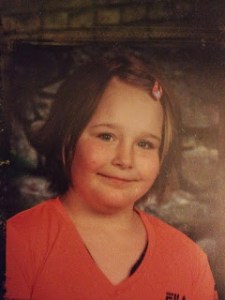 Friends and family came together Sunday night, lighting candles in the girl's memory.
Metsker was a neighbor at the mobile home park.
Investigators haven't said what led them to him, only that he was seen with Reann on Saturday.
They did not comment on the manner of her death or the evidence collected.
A preliminary hearing was set for Dec. 23 at 9 a.m.
Click here for extended coverage.