This is an archived article and the information in the article may be outdated. Please look at the time stamp on the story to see when it was last updated.
COVENTRY TOWNSHIP, Ohio– A man is behind bars and facing charges after the Summit County Sheriff's Office says he tried breaking into a home in Coventry Township.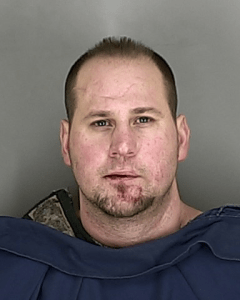 The sheriff's office received several calls about a naked man running in the roadway at about 8:20 a.m. on Saturday. Deputies found the man, identified as 32-year-old Grant W. Rudd, holding a bloody knife and box cutter.
Authorities said Rudd tried to get into a house by pounding on the door and windows. He was also in possession of methamphetamine, according to the sheriff's office.
Rudd was taken to Akron City Hospital, where he became combative and assaulted the staff.
He was later taken to the Summit County Jail, and charged with attempted aggravated burglary and possession of drugs. More charges are pending.