This is an archived article and the information in the article may be outdated. Please look at the time stamp on the story to see when it was last updated.
VIRGINIA- A photo showing a crying baby suspended in the air hanging by his T-shirt has led to the arrest of his mother.
According to WTVR, the photo was posted on Facebook; people who saw it were horrified and notified authorities.
They say the child was hanging from a planter hook and was not injured.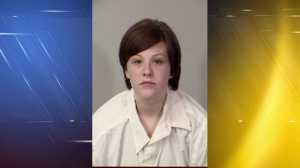 The toddler's mom, Alexis Breeden, 18, turned herself in on a felony child abuse charge.
Authorities say the infant's parents had a fight and the father posted the photo on Facebook to get the mother in trouble.