This is an archived article and the information in the article may be outdated. Please look at the time stamp on the story to see when it was last updated.
CLEVELAND– A winter storm warning is now in effect for the following counties until 1 p.m. Thursday:  Cuyahoga, Lake, Geauga, Ashtabula, Ashtabula Inland, Portage, Trumbull and Mahoning.
Road conditions in Lake County have led to a speed reduction of 50 mph on I-90 between SR 44 and SR 528.
Wide spread heavy snow is blanketing northeast Ohio at this hour. Current conditions on I-90 in #LakeCountyOH have warranted a speed reduction to 50 mph. #ohwx pic.twitter.com/a7FlEWeV7F

— ODOT Cleveland (@ODOT_Cleveland) December 14, 2017
A winter weather advisory is still in effect until 10 a.m. Thursday for: Lorain, Medina, Summit, Richland, Ashland, Wayne and Stark counties.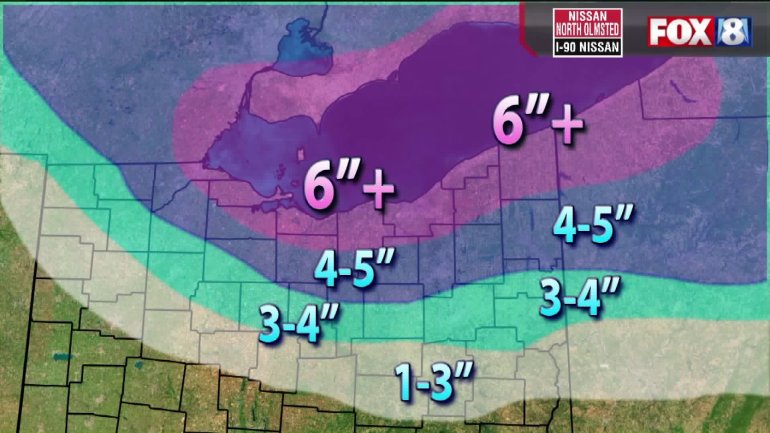 **Check out Interactive Radar for snow moving through**
**CHECK the school closings and delays list for updates**
**Follow weather alerts, here**
There are some parking bans that have already been issued. Keep checking THIS LIST for updates.