This is an archived article and the information in the article may be outdated. Please look at the time stamp on the story to see when it was last updated.
AKRON, Ohio -- Calls to police in the moments after gunfire was heard inside Akron General Hospital on Saturday reveal the tense moments afterwards.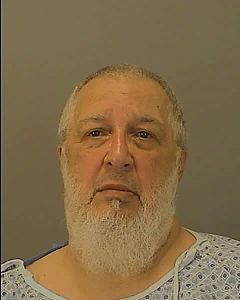 Among the calls, a female security officer at the hospital with urgency in her voice, telling the Akron Police dispatcher, "We've got a shooting at our hospital."
John Wise, 66, of Massillon is accused of shooting and killing his wife Barbara, 65 inside the intensive care unit where she was a patient.
A nurse in the unit also called police while she hid in another room nearby.
"He shot a gun," she tells dispatchers who asks: "He's shot a gun? In a hospital?"
"Yes," the nurse answers, her voice racing.
"We heard the gun go off; we didn't know what was going on. We thought it might have been an oxygen tank or something," the nurse tells police, explaining, "I'm hiding in a room right now, I don't know what's going on, they are making an announcement right now."
Another hospital employee, who also dialed 911 explained "I don't know if somebody has been shot or if there is a gun, I'm not sure but they just called a 'code blue' which is a medical emergency stat and 'code silver' which is a person with a weapon or hostage situation."
The nurse told dispatchers she saw the gun.
"We couldn't figure it out, we all went in the room because we thought it came from there. Thought it was an oxygen tank, we saw him sitting there with a gun, he was like loading it or whatever."
Visitors also called police from elsewhere on the third floor saying the nursing staff told them to close their doors and stay in their rooms.
John Wise was arrested by police at the hospital a short time later and was in police custody on Monday.
Akron Police Captain Dan Zampelli said the Summit County Medical Examiner was expected to conduct an autopsy on Barbara Wise late on Monday, after which her husband was expected to be charged.
The hospital was focusing its attention internally on Monday, taking care of its own.
Among the questions that will be the most difficult to answer is whether or not the crime could have been prevented.
Police say Wise has made a statement to detectives, but they declined to discuss what he said with Fox 8 on Monday.
Akron General Hospital has confirmed that his wife was a critically ill patient there at the time, so police have raised 'mercy killing' as one possible motive.
"The reality of it is it could happen anywhere at any time you can take as many steps as possible to eliminate the risk of it happening, but you cannot fully eliminate the risk," said Inspector Bill Holland of the Summit County Sheriff's Office.
In fact, law enforcement analysts from across the region are in Akron to learn risk assessment at a program at the University of Akron. The program is, in part, focusing on helping to identify threats.
David Licate, an Associate Professor of Criminal Justice and Professor of Emergency Management and Homeland Security, says stress is almost always a factor in these kinds of crimes.
"What's the difference between the individual who takes action and does not?" asked Licate, "that's really where we have a research gap. That's really the mystery that we are trying to solve here, it's very difficult."