This is an archived article and the information in the article may be outdated. Please look at the time stamp on the story to see when it was last updated.
JACKSONVILLE, Florida– It's unimaginable. A woman says her ex forced her to hold their twin babies as he shot and killed them.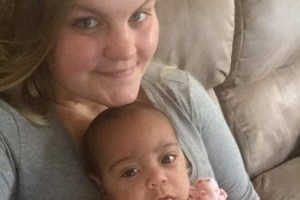 That woman, Megan Hiatt, was also shot several times, but survived.  Hiatt's mother, Melissa Bateh, told First Coast News that her daughter said, "'Mama, he killed them. He killed them in my arms. He made me hold them when he killed them. He made me watch."
Bateh said,"He wanted to destroy her world. He wanted her to watch it be destroyed."
Police say the babies' father, Gawain Rushane Wilson, shot and killed the five-month-old baby girls, Hayden and Kayden, on Nov. 13 in the Jacksonville, Florida, home.
Wilson then allegedly shot and killed Hiatt's father, then killed himself.
A Go Fund Me page has been created to help raise money for funerals for the babies and their grandfather. CLICK HERE for more.