This is an archived article and the information in the article may be outdated. Please look at the time stamp on the story to see when it was last updated.
STATESVILLE, NC– A Wadsworth man is behind bars after authorities in North Carolina say he killed a woman and held her 14-year-old daughter captive.
Sheriff's deputies were called to a house in Statesville, North Carolina Monday morning.
According to the Iredell County Sheriff's Office, the 14-year-old girl texted a friend saying she needed help. The friend's family called authorities.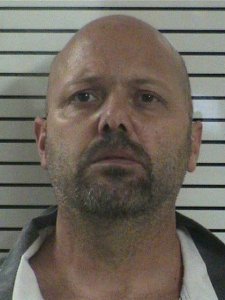 Deputies arrived at the scene and questioned 47-year-old Gary Love, of Wadsworth. They asked to speak with Robin Denman, but Love said the woman and her daughter were at a funeral. When deputies couldn't verify his story, Love tried to run.
The sheriff's office said they searched the house and discovered the body of 46-year-old Denman. They also found a hysterical 14-year-old girl, who said she had been tied up and held in the home since Christmas Eve.
The teen was taken to a local hospital for treatment.
Love was arrested and charged with murder, but more charges are likely.
The Iredell County Sheriff's Office said Love had only been in North Carolina for about 90 days. He had an outstanding arrest warrant for domestic violence out of Ohio. There was also an active protection order against him in Ohio.