This is an archived article and the information in the article may be outdated. Please look at the time stamp on the story to see when it was last updated.
Editor's note: The Jefferson County Sheriff's Office requested the Silver Alert be cancelled but have not released an update on the toddler's status.
JEFFERSON COUNTY, Indiana – The Jefferson County Sheriff's Office is investigating the disappearance of Kayden Matthew Fresh.
Kayden is 19 months old.
He has blonde hair and blue eyes and was last seen wearing a blue, yellow, and white Paw Patrol t-shirt and blue/grey shorts.
Kayden may be in the company of Jaxx Damian Falconberry.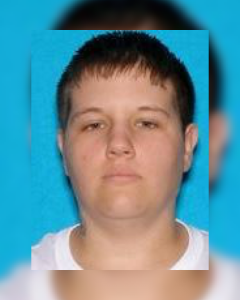 Falconberry is 28 and drives a black 2004 Chevy Impala 4 door with Indiana plate ALV239.
Kayden is missing from Madison, Indiana which is 92 miles southeast of Indianapolis and was last seen on Monday April 1, 2019 at 8:00 pm. He is believed to be in extreme danger and may require medical assistance.
If you have any information on Kayden Matthew Fresh, contact the Jefferson County Sheriff's Department at (812)265-2648 or 911.