This is an archived article and the information in the article may be outdated. Please look at the time stamp on the story to see when it was last updated.
CLEVELAND — Unlike Amanda Berry and Gina DeJesus, Michelle Knight is the woman whose name you might not recognize.
But one day after being found alive, Knight's family says they are ecstatic that she is safe, and wonder why police didn't do more to help them so many years ago.
Barbara Knight is Michelle's mother. She says her daughter disappeared at the age of 20, back in August of 2002.
A Cleveland police report confirms the family filed a missing persons report, stating that Knight was last seen in the area of West 106th Street and Lorain Avenue.
Barbara says the report wasn't taken seriously, with police suggesting that Michelle left on her own. A case worker also brushed it off, Barbara told Fox 8's Dave Nethers by phone.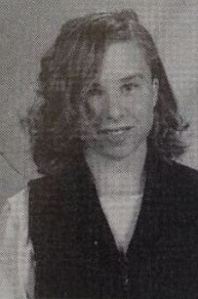 Michelle was in the midst of a custody battle over her young son at the time. There was speculation that she vanished intentionally.
Cleveland police said otherwise on Tuesday, citing "very few tips" in Michelle's low-profile case over the years. They have released limited details on her case.
Family members conducted their own searches over the years, distributing flyers on the west side of Cleveland and scouring areas where they believed Michelle frequented.
Barbara says when police called her to confirm that her daughter was the third girl found in the Seymour Avenue home on Monday, she was emotional. She is excited to see her daughter, but wary of the reunion because of the lost hope over the years.
She doesn't want to be let down.
*For continuing coverage on this story, click HERE.