This is an archived article and the information in the article may be outdated. Please look at the time stamp on the story to see when it was last updated.
CLEVELAND- Just one day after bravely facing the man who held her captive for more than 10 years inside his Seymour Avenue home, Michelle Knight returned to the neighborhood Friday morning to thank residents along that street for their support.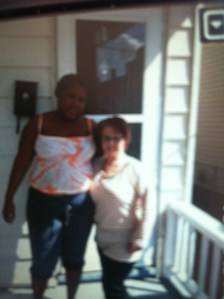 32-year-old Knight, is one of three women who survived being held hostage by Ariel Castro. Castro was sentenced to life in prison Thursday, plus an additional 1000 years for his horrific acts against Knight, Gina DeJesus and Amanda Berry.
Michelle was held hostage the longest: 11 years. She said years turned into eternity.
She told Castro during his sentencing phase Thursday, "You took 11 years of my life away, but now I have it back. I spent 11 years in hell. Now your hell is just beginning."
Authorities tell FOX 8 News people from all around have been stopping at the now infamous home along Seymour Avenue to take pictures before it is torn down next week.
Neighbors told FOX 8 News Reporter Kevin Freeman that Michelle wants a statue of an angel placed on the property after the home is demolished.
*CLICK HERE for more of our coverage on this story.*