This is an archived article and the information in the article may be outdated. Please look at the time stamp on the story to see when it was last updated.
MIAMI, FL. – The Tuscarawas County Sheriff's Office has been actively searching for Michael Douglas Evans, age 30 of the New Philadelphia area for nearly a month, and now the Miami, Florida police are searching for Evans as well.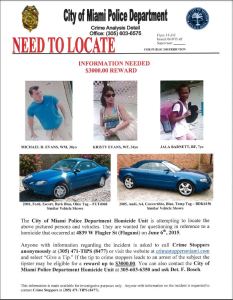 Evans fled the Ohio area after being placed on house arrest while awaiting trial for a serious felonious assault. He was  believed to be accompanied by his wife Kristy Evans and Kristy's seven-year-old daughter, Jala Barnett.
And now Miami police say they have found a man murdered in a motel where the trio are believed to have stayed.
Ohio officials believe that Evans left the state specifically to avoid prosecution, and may be trying to even leave the country. They were especially worried about Jala, who was removed from school and has now been declared "missing and endangered" because of the known history of drug abuse by Michael and Kristy Evans.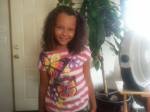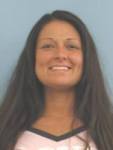 Miami police report that the body of Joseph Moniz, 46, was discovered in a pool of blood about 11:15 a.m. Saturday inside a room at the Sunshine Inn Motel on West Flagler Street. His death was ruled a homicide, and during the investigation, police found that the Evans and Jala had stayed at the motel.
Miami police are still trying to determine how Evans knew Moniz, but Moniz's ex-wife told WPLG  that she believes he died in a drug deal gone bad.
The couple was last known to be driving a blue 2001 two-door Ford Escort with Ohio Registration FUT4068.
Both states are actively searching for the Evans and Jala Barnett. Florida has issued an endangered child alert for her.
In Ohio, anyone with information about the whereabouts of these three should contact 330-339-2000.
In Florida, anyone who may have had contact with the family is asked to call Miami police or Miami-Dade Crime Stoppers at 305-471-TIPS. A reward of up to $3,000 is being offered for information that leads to an arrest in the case.