This is an archived article and the information in the article may be outdated. Please look at the time stamp on the story to see when it was last updated.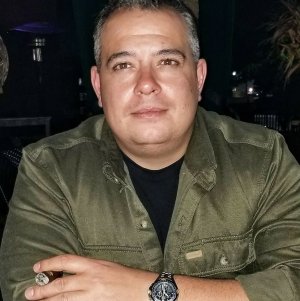 MENTOR, Ohio — The officer killed during a traffic stop early Sunday has been identified as Patrolman Mathew Mazany, a 14-year veteran of the Mentor Police Department.
Officials say Mazany, 41, was hit by a Jeep while helping with a traffic stop on the side of Route 2 around 1 a.m. Sunday. The driver of the Jeep, who has been identified as Brian Anthony, of Kirtland, didn't stop and fled the scene.
Mazany was taken to a local hospital where he was pronounced dead.
At a press conference Monday, City Manager Kenneth Filipiak said Mazany leaves behind a son, Mathew Joseph; a brother, Michael J. Mazany; his father, Michael S. Mazany; and Lisa Mazany, to whom he was married for 22 years.
Mazany was born in Maple Heights, where his father served as a police officer for 34 years. He said his life-long ambition was to become a police officer.
Filipiak said Mazany was a recipient of the department's Exceptional Service Award, and over the years consistently received letters from residents on his professionalism and compassion.
"Patrolman Matt Mazany remains in our hearts, and he and his family will forever be a part of our Mentor City family, forever a part of his brothers and sisters in law enforcement and will forever hold a special place among all of us for whom he gave his life in service," Filipiak said.
Police Chief Kevin Knight said officers were conducting a traffic stop for an equipment violation when the crash occurred. After it was learned a passenger in the stopped vehicle had a warrant, Mazany arrived as back-up.
That's when he was hit by the Jeep.
Knight said after posting information on the vehicle's description on social media, police received a call from a citizen reporting a damaged vehicle parked at Mentor Lagoons Marina.
The Jeep belongs to Anthony's parents, said Knight, and his father encouraged him to turn himself in.
When he was arrested, Knight said Mazany's handcuffs were used to restrain Anthony.
Anthony told police he didn't realize he'd hit something when Mazany was struck. He pleaded not guilty to charges of leaving the scene of an accident and tampering with evidence in court Monday.
A fund is being set up to assist Mazany's family.
Knight remembered him as a professional and hard-working officer.
"He was one of those happy-go-lucky kind of guys," said Knight. "He came to work, did his job and enjoyed his cigars after work."