This is an archived article and the information in the article may be outdated. Please look at the time stamp on the story to see when it was last updated.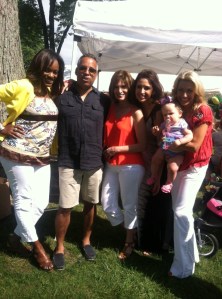 TWINSBURG, Ohio – The inaugural Taste of Twinsburg kicked off Saturday afternoon.
It ran from 2 p.m. – 8 p.m. at Twinsburg Township Square at the intersection of State Route 82 and State Route 91.
There was plenty of free fun for the whole family including an elaborate kids zone, live entertainment, ice carving, and a movie on the square at dusk.
Many Fox 8 personalities were in the Celebrity Tent including Angelica Campos, Kenny Crumpton, and Mark Zinni.
Todd Meany's band 'Ace Molar'  performed at 6 p.m.
Jo-Ann McFearin, the main presenter for the event, visited the FOX 8 Studios Saturday morning for a preview of the festival.
For more information, click here.