This is an archived article and the information in the article may be outdated. Please look at the time stamp on the story to see when it was last updated.
EAST CLEVELAND –Two more bodies have been found in a neighborhood where a woman's decomposing body was discovered in a garage Friday.
East Cleveland police and the Cuyahoga County Medical Examiner responded to the scene near Shaw and Hayden Avenue Saturday afternoon.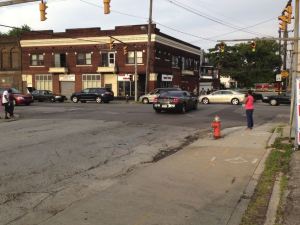 According to East Cleveland Police Chief Ralph Spotts, the two bodies appear to be black females, although it is hard to determine because the bodies are so badly decomposed. One of the victims has a tattoo of a pink and green flower on her leg. Police said the other woman was wearing a purple leotard.
Authorities told Fox 8 that the women were found with plastic wrapped around their heads and parts of their bodies.
Police did not release ages or identities. Officials said it is too early to determine how the women died.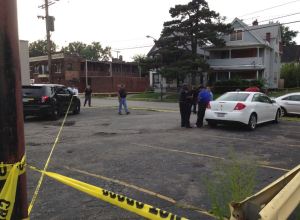 According to authorities, the women were likely killed in the last six to ten days. East Cleveland community members will search vacant houses on Sunday to make sure there are no more victims.
Saturday, Chief Spotts said Michael Madison, 35, is the prime suspect as of now.
Several people said they called police Friday morning before 11 a.m. complaining about a foul odor coming from a garage on Shaw Avenue just south of Hayden Avenue.
A woman's body was found in a black bag wrapped up in a pink cover.
Friday, Madison was arrested following a standoff at his mother's home on East 197th Street and Chickasaw Avenue in Cleveland.
Saturday, authorities said Madison gave police information that led them to believe there were more bodies in the area.
Click here for more information.