This is an archived article and the information in the article may be outdated. Please look at the time stamp on the story to see when it was last updated.
MAYFIELD, Ohio-- Students at Mayfield High School were dismissed early on Thursday following two threats in 24 hours.
The Mayfield City School District said the schools was placed on lockdown as a precaution before the students were sent home at 10 a.m. All afternoon and evening activities at Mayfield High School are canceled.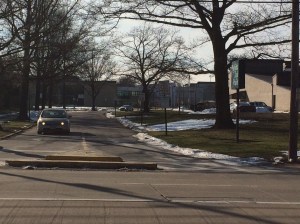 The board of education received a bomb threat by phone at about 12:35 p.m. Wednesday, the district said. Then, on Thursday, a high school student informed officials of a posting against Mayfield High School on Instagram.
According to the school district, that threat said "Don't go to school MHS students on Jan. 28, 2016. Beg you don't die."
School officials later learned the Instagram post that quickly spread among students came from outside of Ohio.
"The decision to evacuate was made by district officials with the support of local police as a means to take every precaution necessary to keep our students and staff safe and to allow them to return to a safe and secure learning environment," Superintendent Keith Kelly said in a statement on Thursday. "I want to reiterate these actions will not be tolerated and any and all perpetrators will be prosecuted to the fullest extent of the law."
Once the building was cleared, police and K-9s searched the high school. Classes will resume on Friday.
Other Mayfield schools remain open.
When Mayfield High School resumes classes, counselors and psychologists will be available for students.
Anyone with information should call Mayfield City Schools at 440-995-6800 or Mayfield Village Police Department at 440-461-1234.