This is an archived article and the information in the article may be outdated. Please look at the time stamp on the story to see when it was last updated.
MANSFIELD, Ohio– A Mansfield man is under arrest after an investigation into child pornography.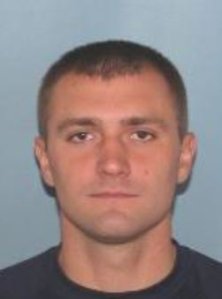 Mitchell A. Owens, 29, is charged with pandering sexual oriented matter involving a minor, which is a second-degree felony. He was taken to the Richland County Jail and awaits more charges for the U.S. Attorney's Office.
Mansfield police said detectives learned about obscene material being downloaded from a house on Dianewood Drive. They executed a search warrant, and discovered evidence and numerous illegal weapons.
"This was great work done by all involved. We take the safety of our citizens seriously, especially our young citizens and will not tolerate any of them being preyed upon," Lt. Robert Skropits said.
The case was handled by the Mansfield Division of Police with help from the Richland County Sheriff's Office and the FBI's Child Exploitation Task Force.