This is an archived article and the information in the article may be outdated. Please look at the time stamp on the story to see when it was last updated.
CLEVELAND — The manhunt for the suspect accused of committing murder live on Facebook has intensified as it enters its second day.
At a press conference Monday morning, Cleveland Police Chief Calvin Williams said officials searched dozens of locations for murder suspect Steve Stephens to no avail. "Steve is still out there someplace. We are asking the public to remain vigilant; go about your day but be careful. Call 911 if you see vehicle," Williams said.  Earlier, officials said officers are traveling two to a car today.
Williams said authorities will not stop searching until he's in custody. The chief also said as of 9 a.m., there are no other known victims.
All federal, local and state partners are working together to find 37-year-old Stephens. You can call 911 or I-800-CALL FBI if you have any information on the suspect's whereabouts.
The last location police had Steve Stephens at was at the murder scene location on Sunday, according to Williams.
Police said detectives did make contact with Stephens after the murder, but were not able to convince him to surrender.
Stephens is wanted for aggravated murder in the death of 74-year-old Robert Godwin, Sr.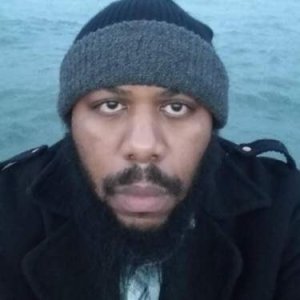 Godwin was walking down East 93rd Street Sunday afternoon, when he was approached by Stephens, then shot and killed, police said. The murder was posted on Facebook.
Despite Stephens' claims of killing more than a dozen people, officials said Godwin is the only known victim at this time.
Cleveland police said those in Pennsylvania, New York, Indiana and Michigan should watch for the suspect. He may be out of Ohio at this time, police said. Chief Williams said investigators have no reason to believe that Stephens is no longer driving his white Ford Fusion with Ohio temporary tag: E363630. There is typically a crime involved if a suspect switches vehicles during a manhunt, Williams said.
Stephens is considered armed and dangerous. Anyone with information should call 911 immediately. Out-of-state residents should contact their local authorities.
Continuing coverage on this story here