This is an archived article and the information in the article may be outdated. Please look at the time stamp on the story to see when it was last updated.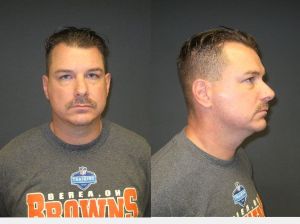 LORAIN, Ohio– The man who recorded the aftermath of a crash that took the life of a 17-year-old boy is now behind bars on an intimidation charge.
Paul Pelton was arrested on a vehicle trespass charge after Lorain police said he didn't try to help the teenage passenger or the driver. Instead, he recorded video on his cell phone and is accused of opening the car door as he continued to record.
It happened after the teens crashed into a home on Kansas Avenue in Lorain in July. Police said the 17-year-old driver was incapacitated and the passenger, Cameron Friend, was left unconscious.  He was taken to an area hospital, where he died from his injuries.
On Friday, Lorain police said Pelton was accused of recently going to the home of the teenage boy who survived and trying to make a deal with him, so that the boy would say that Pelton had permission to enter the car. There was a warrant out for Pelton on an intimidation charge. Police said on Sunday, Pelton turned himself  in and he is behind bars.