This is an archived article and the information in the article may be outdated. Please look at the time stamp on the story to see when it was last updated.
MENTOR, Ohio -- The man who hit and killed Mentor police Officer Mathew Mazany received the maximum sentence on Friday.
Brian Anthony, 25, of Kirtland, pleaded guilty in March to aggravated vehicular homicide, operating a vehicle under the influence, duties upon approaching a stationary public safety vehicle and not stopping after an accident.
He was sentenced to 11 and a half years in prison.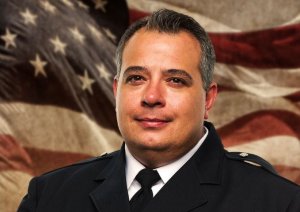 Mazany was assisting with a traffic stop on state Route 2 in Mentor on June 24. Prosecutors said Anthony, after a night of drinking, sideswiped a cruiser and another car with his Jeep, pinning the officer in between.
He was arrested hours later. Prosecutors said he was also under the influence of drugs.
Mazany's brother, Michael Mazany, described Mathew as a man with integrity who helped many people.
"Ever since this young man's first hearing, I have watched his smug face, I have watched this family, I have watched it all, and I've said where's the remorse?" Michael Mazany said. "This man nailed brother, my brother who is one and half times the size of me. It had to be like hitting a small deer. You ground him down and flung him in the air, you didn't know? You're a liar."
"It is insulting to hear that we are praying for both families. My family hasn't fought to deny justice," Michael Mazany said.
Mathew Mazany was a 14-year veteran Mentor Police Department and leaves behind a son.
Continuing coverage of this story here