This is an archived article and the information in the article may be outdated. Please look at the time stamp on the story to see when it was last updated.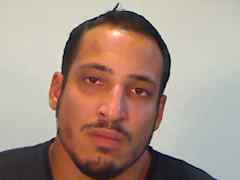 MONROE COUNTY, Fla.  — A Florida man faces several charges after police say he spent nearly a day beating his girlfriend — all over a dream.
According to Daily Mail, the girlfriend of Carlos Gascon, 27, claims he woke up mad at her on Friday and beat, cut and threatened to kill her for hours.
She said he'd had a dream that she was cheating on him.
She also claimed he poured hot coffee on her, slammed her on a glass table and even beat his dog.
She finally called police after he passed out.
Gascon now faces several charges including aggravated battery, kidnapping and false imprisonment, arson and animal abuse, according to the Monroe County Sheriff's Office court records.
For much more on this story, click here.