This is an archived article and the information in the article may be outdated. Please look at the time stamp on the story to see when it was last updated.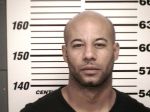 CLEVELAND – The man found guilty of killing a transgender individual was sentenced Wednesday.
The crime motivated activists to rally and send a message that violence against members of the transgender community is not acceptable.
Last week, a jury found Andrey Bridges, 36, guilty of murder, felonious assault, tampering with evidence and abuse of a corpse.
He was given a life sentence with the possibility of parole after 21 years.
Authorities said the victim, Ce Ce Dove, 20, born Carl Edward Acoff, Jr., was repeatedly stabbed and found dumped in an Olmsted Township pond in April.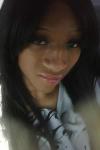 At his sentencing, Bridges said he was there the night Dove was killed, but maintained he did not commit the crime.
"I'm sorry I wasn't strong enough to tell anybody what happened.  I'm sorry that I couldn't save him.  I'm sorry I witnessed how he died.  I'm sorry that I was scared for my kids, my family, that I could not tell no one," Bridges said.
At one point, he broke down and started to cry.
The victim's cousin did not offer any forgiveness.
"Who gave you the right to decide who lives and who dies?  You, Andrey, are a coward," said Nicole Cantie.  "Was it worth it?  You could have just walked away.  Every breath you take is ten breaths too many.  I hope and pray that prison doesn't treat you right.  Have a nice life."
In previous interviews, friends and activists told Fox 8 News their hope is that Dove's story will help promote a greater tolerance of all people.
(Fox 8's P.J. Ziegler contributed to this report.)