This is an archived article and the information in the article may be outdated. Please look at the time stamp on the story to see when it was last updated.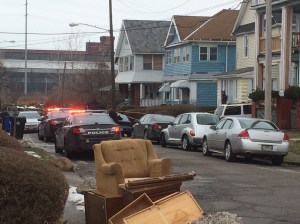 CLEVELAND- A man was shot when he tried to kill his estranged wife on Cleveland's east side on Monday.
The man, who was armed with a knife and hammer, went to a house on Alcoy Road to kill his wife, said Cleveland Police Sgt. Ali Pillow. But before he got the chance, two people inside the home shot him.
The man ran from the house. Officers found him on Victoria Road and he was taken to the hospital.
One of the shooters has been detained by police, Pillow said.
Check back to Fox8.com for updates.