This is an archived article and the information in the article may be outdated. Please look at the time stamp on the story to see when it was last updated.
EAST LIVERPOOL, Ohio — A man accused of exposing an Ohio police officer to the potentially deadly opioid fentanyl during a drug arrest has pleaded guilty to assault on a peace officer and drug-related charges.
The attorney general's office says four doses of the overdose antidote naloxone were used  to revive Officer Chris Green from East Liverpool, nearly 85 miles southeast of Cleveland near the Pennsylvania line.
Authorities said the officer followed protocol and wore gloves and a mask when searching a car during the arrest last May, but later instinctively touched powder on his shirt without realizing it was fentanyl.
The suspect, 25-year-old Justin Buckel of East Liverpool, was sentenced Monday to over six years in prison.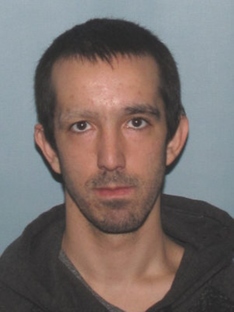 Prosecutors say he was among 100 people charged in an investigation of a large drug-trafficking ring.
Read more, here.  Watch a report with the officer in the video, above.