This is an archived article and the information in the article may be outdated. Please look at the time stamp on the story to see when it was last updated.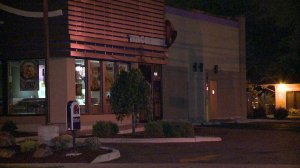 LORAIN, Ohio — A man was killed in an apparent robbery attempt at a Taco Bell drive-thru in Lorain Sunday night.
It happened at just after 11 p.m. at 3671 Oberlin Ave.
The suspect is described as being a black male, thin to medium build and around 6'0″ tall. He was wearing a matching outfit consisting of yellow or tan camouflaged pants, shirt and baseball hat.
He was seen fleeing on foot after the incident.
The manner of the victim's death is not being released. The victim's identity is also not being released at this time.
Anyone with information is asked to call Lorain police at 440-204-2105.