This is an archived article and the information in the article may be outdated. Please look at the time stamp on the story to see when it was last updated.
BEREA, Ohio– The Cuyahoga County Medical Examiner's Office identified a man nearly four decades after he was hit and killed by a train.
The pedestrian was struck near Front Street in Berea on Nov. 14, 1980. Investigators tried to ID him using fingerprints and media reports, but eventually buried the unidentified man at Memorial Park in Cleveland.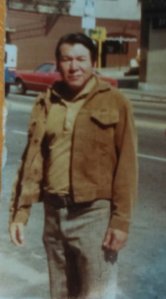 "It is gratifying to be able to provide closure to any family who loses a loved one. This particular case is especially so because of the long time involved before an identification was made," said Dr. Thomas Gilson, Cuyahoga County Medical Examiner. "I am indebted to the wonderful staff in the county DNA and fingerprint laboratories, as well as our partners in law enforcement. Families never forget their loss and it is our mission to aid them in difficult times."
The medical examiner's DNA parentage and identification department regularly follows up on cold cases as technology evolves. Investigators added the man's description to the National Missing and Unidentified Persons System and his fingerprints to the Automated Fingerprint Identification System. They matched with James Francis Williams, of Grand Haven, Michigan.
"This case highlights the importance of collaboration and communication between different units of the laboratory, as well as different local, state and federal agencies," said Dr. Harmeet Kaur, CCMEO parentage and identification director and quality manager.