This is an archived article and the information in the article may be outdated. Please look at the time stamp on the story to see when it was last updated.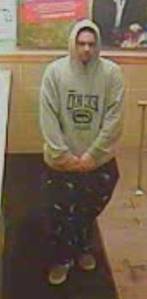 AMHERST, Ohio- Police are looking for a man suspected of stealing a donation box at an Amherst restaurant.
It happened at the Wendy's at 504 Leavitt Rd. According to the police report, the man got away with about $120 by stuffing the box under his shirt.
The money was intended for the Dave Thomas Foundation for Adoption.
Amherst police said the man was wearing blue pajama pants with possible dolphin print and a gray hooded-sweatshirt.
Anyone with information should call Det. Small at 440-988-2625.