This is an archived article and the information in the article may be outdated. Please look at the time stamp on the story to see when it was last updated.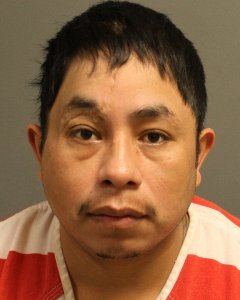 FORREST COUNTY, Miss. — A man who was in the country illegally has been sentenced to 40 years in prison for impregnating a 10-year-old girl.
WDAM reports that Natalio Vitervo-Vasquez pleaded guilty to sexual battery charges Friday.
Prosecutors say that the girl learned she was pregnant at the age of 11; conception would have occurred at 10 years of age.
She told prosecutors the suspect took her to a hotel room, touched her and gave her something to drink that made her sleepy.
In November 2016, the girl gave birth to a baby boy, who had multiple birth defects. He died in surgery.
WDAM reports that Vasquez has been deported twice. He must serve at least 25 years of his 40-year sentence. When he is released, he will be immediately deported.