This is an archived article and the information in the article may be outdated. Please look at the time stamp on the story to see when it was last updated.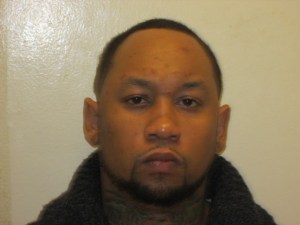 CUYAHOGA COUNTY, Ohio — The Cuyahoga County Sheriff's Office is warning the public about a man who got away from law enforcement officers while they were trying to arrest him.
Dwayne Fair Jr. allegedly rammed the officer's vehicles and escaped.
Law enforcement fired their weapons but ultimately did not make an arrest.
It happened Thursday night during a prostitution sting at a hotel in Independence.
Fair is wanted for promoting prostitution, felonious assault on a police officer and human trafficking.
He is 5'7″ and 200 pounds with black hair and brown eyes.
Fair's last known address was East 173rd Street in Cleveland.
The Cuyahoga County Sheriff's Office said to consider him armed and dangerous.
Anyone with information on his whereabouts should call (216) 443-6000.