This is an archived article and the information in the article may be outdated. Please look at the time stamp on the story to see when it was last updated.
LEWISBURG, Pa. — The first of four young men charged over a rock-throwing episode on a Pennsylvania interstate that caused severe brain trauma to Northeast Ohio teacher, Sharon Budd, has been granted parole.
The Daily Item of Sunbury reports Keefer McGee was granted parole Wednesday by a Union County judge after serving 11 1/2 months in jail.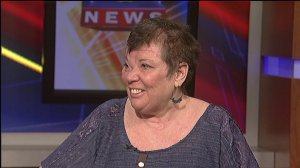 Sharon Budd underwent numerous surgeries for her injuries from the July 2014 attack.
Her husband, Randy Budd, died of a self-inflicted gunshot wound at his Uniontown, Ohio, home earlier this month.
Judge Michael Sholley said 19-year-old McGee met the terms of his sentencing. McGee had pleaded guilty to aggravated assault. The judge said McGee understands the hurt that comes from Randy Budd's death, but said they weren't in court to consider that.