This is an archived article and the information in the article may be outdated. Please look at the time stamp on the story to see when it was last updated.
SOLON, OH — A Chagrin Falls man is accused of attempting to lure two boys into his limousine over the weekend.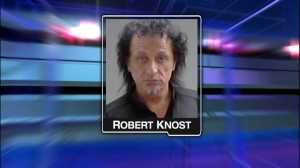 It happened around 11:30 a.m. on Sunday near Aurora Road. According to Solon police, the boys were walking from McDonald's to CVS when they spotted the limo.
Police say behind the wheel was Robert Knost.
Knost, 67, apparently asked the boys if they'd like to take a picture with the limo. He then flashed a badge and told them he was an undercover cop for Cleveland and a bodyguard for celebrities. Soon after, he got out of the car and assured the victims everything was fine.
That's when the boys ran off and called their parents for help. Police found Knost at the scene and arrested him. During the questioning, he told them he did not have a gun on him or in his vehicle, but one was discovered under the arm rest.
Residents said the whole ordeal is pretty scary and are happy to hear the boys are okay.
"Oh my God, I don't even want to hear it," said Cindy Wierzchowski. "That's so sad. It's scary, that's really scary. It's a good thing the parents had taught their children what to do."
Steve Rhodes, who also lives in the area, agreed.
"I'm glad they had enough brains not to get into the car or be enticed to get into the car in any way, shape or form. So, I'm glad the Solon police responded as quickly as they did. They found the person and arrested him," he said.
Knost is charged with criminal child enticement and carrying a concealed weapon because he failed to notify officers that he had a gun.