This is an archived article and the information in the article may be outdated. Please look at the time stamp on the story to see when it was last updated.
CANTON, Ohio– The Stark County Sheriff's Office says an arrest has been made in the hit-and-run that seriously injured an 8-year-old girl.
On Thursday, at around 6:35 p.m., the child was struck by a vehicle on Spangler Street in Canton. The sheriff's office said the driver took off.
Friday, authorities released a description of the vehicle; at around 8 p.m., the sheriff's office said Ronald Richard Dickens II, 24, turned himself in to investigators.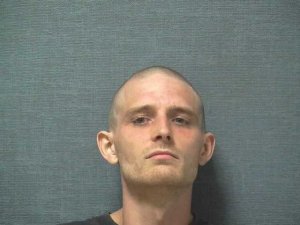 The silver 2007 Dodge Grand Caravan he was driving at the time of the crash has been recovered.
"I would like to thank the Stark County community for quickly responding to our request for more information regarding this incident," said Sheriff George T. Maier. "We remain dedicated to working side-by-side with the community to create a safer Stark County."
The crash remains under investigation.
FOX 8 News spoke to the little girl's family earlier Friday. Jeniffer Vance and Seth Studer were pleading for justice for their daughter, Allie.
She is in the hospital, recovering from multiple broken bones.